If you're searching for Reading Plus answers level A you've come to the right place.
We work intensely to include you with all of the answers to various study programs or activities that might otherwise be difficult to locate.
We did some homework today and ended up with a compilation of Level A answers that we find on Reading Plus.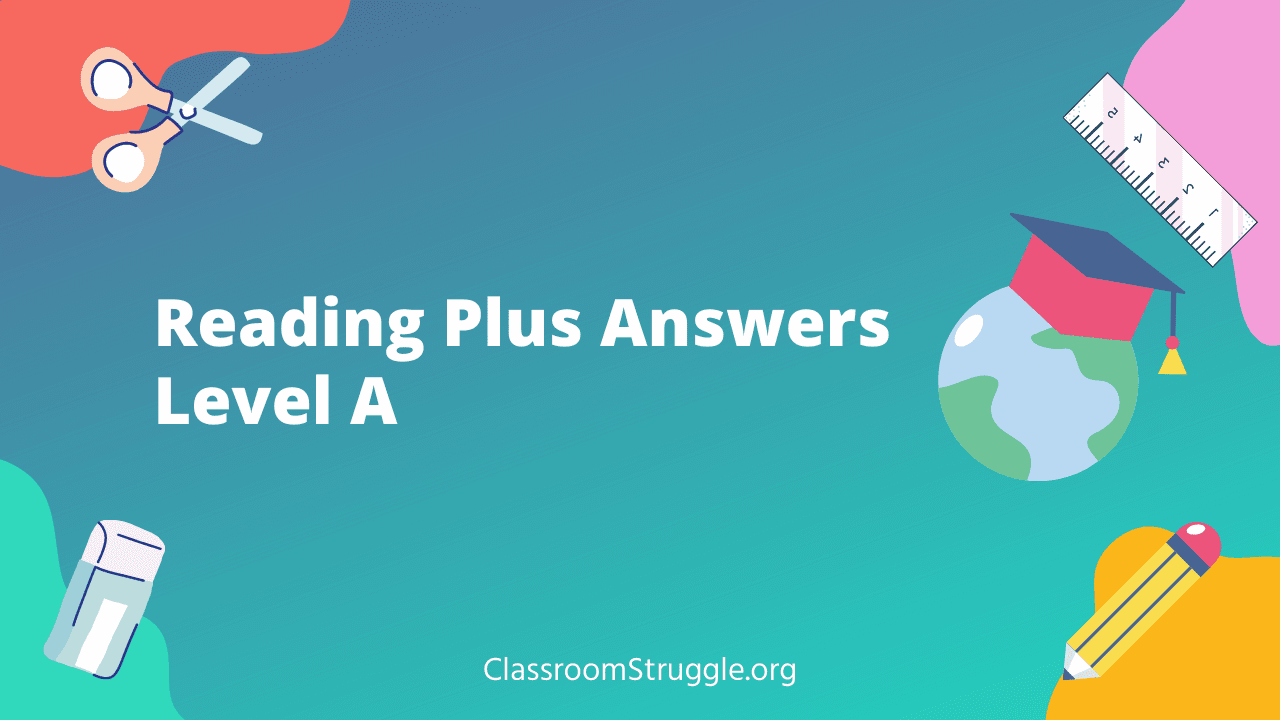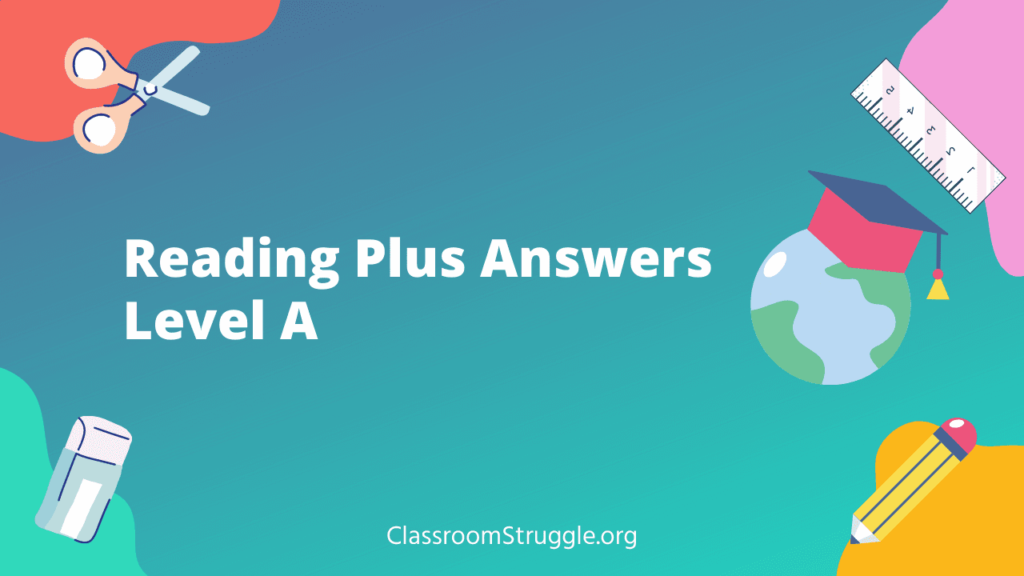 Reading Plus Answers [ Level a]
Following are the answers what we found from different sources:
How The Spider Came To Be!
Q. This story is a myth. Often, a myth may teach a lesson. The main lesson in this story is… Ans: Too much pride can be a bad thing…
Q. According to the story, Arachne was… Ans: A young woman…
Q. The great weaver in the story is a goddess. Why is this important to know?… Ans: A goddess can do things that a human cannot…
Q. From what you have read, which of these sentences is true?… Ans: Arachne did not have a teacher…
Q. In this part of the text, what does "move Arachne's hand" mean?… Ans: To help Arachne weave…
Q. Which lines from the text give the idea that Arachne might have some trouble?… Ans: The goddess might be angry if she heard. But Arachne would not change her…
Q. What was most strange about the goddess when she first came to visit Arachne?… Ans: The goddess looked like an old woman…
Q. Who said, "Come, you fool of a girl!"?… Ans: The goddess…
Q. When the goddess made the spiders, she made them quiet. She did not want them to speak. Why?… Ans: It was Arachne's proud words that made the goddess mad in the first place…
Q. In science, a spider is called an "arachnid." This comes from the word "Arachne." This gives the idea… Ans: some names from long ago are still used today…
Give Me A Sign!
Q. This story is mainly about… Ans: A special kind of language…
Q. What was Thomas's job at the time he met Alice Cogswell?… Ans: Minister…
Q. The name of the item in this picture is important to the story because it was the very first word that… Ans: Alice learned…
Q. In this excerpt, what does the word "read: mean… Ans: To watch how the mouth moved when a person was speaking…
Q. What was the main difference between the deaf school in England & the one in France?… Ans: The school in France had a system that used hand signs…
Q. How do these two excerpts from the story work together?… Ans: They both show how sign language can be used to make a word…
Q. Reread this part of the text. What does "finger-spoiled" mean?… Ans: Used your fingers to sign each…
Ready, Set, Pull!
Q. The main point of this story is… Ans: To show how a popular game came to be…
Q. From what you have read, you can tell that tug of war… Ans: Was once played by holding hands…
Q. The author says the tug of war was "once the game of kings" This means the game was used… Ans: By rulers who wanted to keep their soldiers strong…
Q. In ancient Greece, the tug of war was… Ans: A popular game…
Q. Reread these excerpts about the tug of war in ancient China. How do they work together?… Ans: They show how the tug of war was part of both a story & real life…
Q. Reread this excerpt. A stone picture of the game was put in a temple probably because… Ans: The game of tug of war had a special meaning…
Q. Based on the text, "Man of War" was another name for a… Ans: Ship in the navy…
Drive On!
Q. The text is mostly about… Ans: what cars may be like in the near future…
Q. Reread the beginning of the text. Why does the author mention Henry Ford's Model T car?… Ans: To show how people have liked cars for a very long time…
Q. The text states that a car is really like "a computer with wheels". What does this mean?… Ans: A car can do many things that make human lives better…
Q. Reread this excerpt from the text. This gives the idea that many new things in cars today… Ans: Were once just ideas from stories…
Q. The text states that a car that could "talk" to another would help bring the number of crashes down. How?… Ans: The car would stop or slow down if another car got too close…
Q. The text states that a car that can drive itself may not be too far off. Which sentence from the text supports this?… Ans: We already have cars that can…
NOTE: In case, anything is wrong or you find another level of questions here then please let us know through the comment box below.
Conclusion
Before we begin, we must understand the structure and the layers inside it.
Reading Plus is a curriculum that helps people develop their reading abilities for those that don't know.
Since everyone's ability to read and understand at a different speed is different, the curriculum has various levels.
These levels enable people with various backgrounds to better develop their skills.
However, several of these levels may be difficult. That's why people want answers to the questions that appear on these levels.
It's worth noting that each of these tiers has its own characteristics.
The problem is that hundreds of stories on both of these tiers – like Level A – and the amount are growing all the time.
As a result, keeping track of the responses to all of the stories, particularly the new ones, is difficult.
With that in mind, we are winding up the Reading Plus Level A answers we found for you.
If you wanna know the answers for the other levels then kindly check below:
Liked it? Then please do share with your friends who struggle to find the answers.