Hey friends, let us do an open review of West Coast University's nursing programs.
Before that lets highlight what really this university is all about
West Coast University (WCU) Intro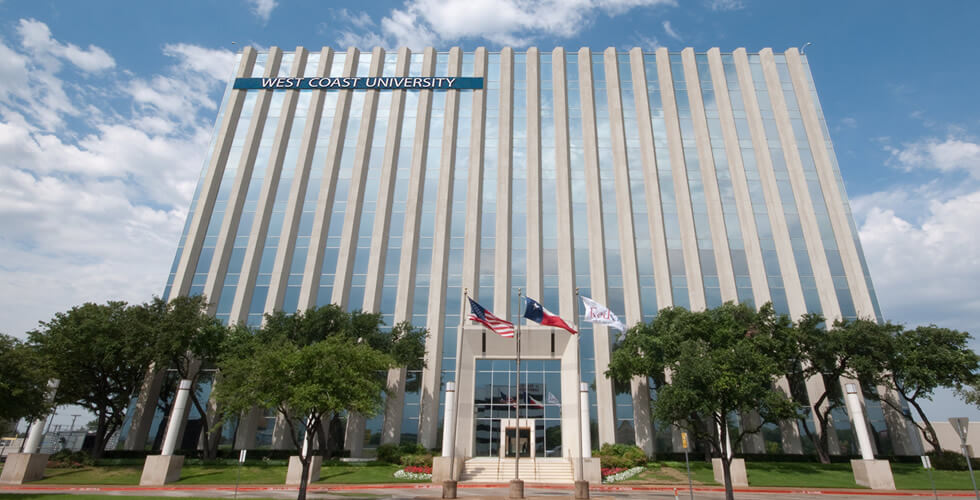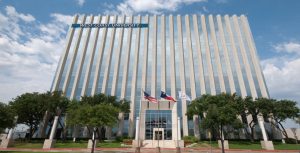 David Pyle laid the first milestone of the West Coast University in 1979 when he founded American Career College under the name of American College of Optics.
The school focussed only on Ophthalmology until May 1997 when Pyle purchased West Coast University chartered by the State of California.
Later, it became one of the forerunners in offering educational courses to working adults in non-traditional settings. These new-age programs back in the mid of the 20th century were unconventional in those times.
The success of this approach became the primary reason for the expansion of the university and the diversification of its educational courses.
For over 100 years, West Coast University is dedicatedly serving society by training students for their professional careers. For all these years West Coast University or WCU has worked as a torchbearer for young, innovative and talented youth.
Everyone here is highly committed to nurturing young leaders who are excellent professionals and can contribute to making a progressive society.
 WCU Nursing Program
The unique student-centric approach to provide advanced healthcare education to young doctors and nurses puts the WCU students "ahead of the curve".
A learning method that encourages critical thinking while providing hands-on experience to the nursing students is what differentiates WCU nursing courses from the other ones.
It provides focussed and advanced healthcare education through its undergraduate degree programs in nursing and dental hygiene and master's and doctorate programs in nursing, pharmacy, health administration, physical therapy, and occupational therapy.
The six campuses of the West Coast University are spread across South California, Texas, and Florida.
With the rise in new-found diseases due to the modern-day lifestyles, the medical techniques and technologies are also advancing expeditiously.
Thus, highly confident healthcare professionals, who can embrace changes quickly, are the need of the hour. The objective of WCU is to prepare healthcare professionals who can meet the dynamic demands of this industry.
The staff of the university incessantly strives to develop each of its students into bright doctors and nurses who are ready to take on the stress of the healthcare industry.
These students are turned into skilled professionals who are ready for their bright futures. For a successful nursing career, one not only needs to be proficient enough to handle the challenges but also confident enough to fight the healthcare adversities.
WCU students are educated, prepared and proud.
Feel free to check the complete nursing programs list offered by WCU here and its admission procedures here.
FAQs on West Coast University (WCU)
Following are few basic questions asked by students and parents. Let us look into it one by one:
# Is West Coast University Nursing Programs Accredited ?
West Coast Nursing Programs are CCNE accredited. Commission on Collegiate Nursing Education is the gold standard for accreditation for the standard of nursing programs. Read More.
# Why To Choose BSN at West Coast University?
If you choose the BSN degree course here, you can complete your nursing degree in just 39 months, as compared to four years in most other nursing programs.
# Is West Coast University Legit?
Even though it is not listed by some major publications, West Coast Nursing Courses are accredited by CCNE and thus it is legit.
# Is WCU's Nursing Program Worth it?
If you are a working adult and still want to pursue nursing courses, WCU is completely worth it. However, if you can invest four years, you can look for other options too.
# Are There Intellectual Conversations Outside of Nursing Class ?
Yes, its there but very often.
WCU Reviews from Real People
Alexander –
"My experience with WCU was pretty good. With the exception of the school administration and one or two teachers, all the teachers and the program were good. Some teachers are even helping me out find a decent job. I am happy with my BSN degree and the overall journey."
Kiel –
"I suggest not joining this course if you have enough time to complete a four-year nursing course. They are more inclined towards making money rather than improving education and test standards. It was quite easy to pass their examinations, which means lesser need to study and thus lesser knowledge. However, if you do not have enough time or want to do a part-time or online BSN degree, this is for you."
David –
"I don't think it is worth it to get admitted to this school. I wanted to have the best experience of the nursing course, but what I saw here is far from the best. They get you to sign an agreement that you'll have to pay the fee for a full term. On the other hand, they oust students for the smallest of reasons. All they have at hand is a lot of debt, a waste of time and no degree in hand. Above that, they are still paying for the fee of a program that they have been ousted from. I don't know about other campuses, but this is what is happening on the Miami campus. They make this course extremely difficult. The professors are ruthless and do not want to help the students. They make it exceptionally difficult for anyone to become a nurse."
Christine Taylor –
"I think WCU keeps their promise. They helped me get a BSN degree really faster than my colleagues from other universities. If you are here for nursing and you are studying hard, you will be able to get a degree for yourself in the time-frame they have promised. The school management is hopeless but the teachers really care for your success. I am still in touch with some of my teachers and they are like my life mentors."
James –
"Do not attend this school. The curriculum is absurd. They are all hungry for money. They fail students and kick them out of the college and feed themselves with the ousted students' program fee. They need to work on their curriculum and education policies."
Lisa –
"If you are working somewhere else but becoming a nurse is your passion, go for this course on the West Coast. You will get to learn anyhow and within a shorter duration, you will also get your degree. But the management is not that helping. Teachers are a blend of good and bad. Some of them are not at all interested in teaching while others are ready to go the extra mile to help their students."
We hope you got the vital info regarding the nursing review of West Coast University. If it helps you then let us know through comments…
Are you a student @WCU ? Hmmm….facing any problems while trying to login to your student portal ?. Well, this WCU student portal guide may help you out!