There are many active teachers who work tremendously to improve the overall public education system across United States of America.
So, in this article, you will meet all the famous teacher activists candidates who we think are eligible for OEA elections:
Vote for Perry Bellow – Handleman for the OEA Secretary
She is a teacher for the 5th year now.
Has been the Coliseum College Prep Academy Social Justice Pathway Director. Also an Ethnic Studies and Leadership teacher and had founded the CCPA internship.
Before she was a teacher she had worked as an immigrant rights organizer and also a youth organizer.
Had worked as OEA Site representative, was active with the OEA crisis action team, and had been the founding member of the Classroom struggle.
She loves google drive, chant sheet writing and is an expert at action alert email.
Vote for Deirdre Snyder for the post of  Seat 3 OEA Executive Board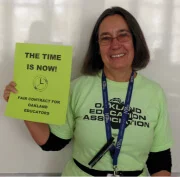 She has been the OEA site representative for more than ten years in Oakland.
Had initiated Green Academy situated in Oakland tech. Made the curriculum for the first year.
She was a Spanish teacher for more than 2 decades and had the main focus on learning that was project-based.
She Had been a member of the election committee for a long time.
Vote Michael Shane for the post of Seat 4 OEA Executive Board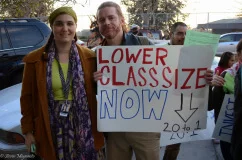 For Rudsdale and Sojourner Truth had been the OEA site representative.
Has 15 years of experience as a teacher.
Then substitute the experience of 3 years in OUSD.
Is the founding member of Classroom Struggle.
Vote Ismael Armendariz for the post of Seat 5 OEA Executive Board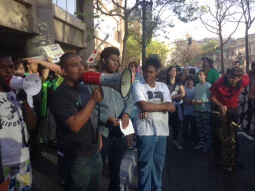 In Edna Brewer Middle School, Ismael was the OEA site representative.
An active member in SPED Hard Caps Campaign/ OEA Special Education caucus.
Over 5 years of experience in youth organizing and social justice.
At Brewer had founded Latino Male Empowerment After School Club.
Vote Natalia Cooper for the post of Seat 6 OEA Executive Board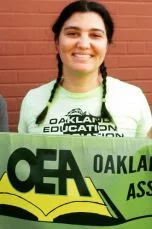 Experience of 5 years for teaching at Oakland Tech and McClymonds in OUSD.
Special Education case manager and Special Day Class Science teacher.
Had been OEA Site Rep for Oakland Tech, also OEA Special Education caucus and OEA Crisis Action Team.
A great Science Teacher at Exploratorium Teacher Institute in 2014. Was known for hatching trout eggs in the class.
Thanks for visiting @ClassroomStruggle.org
Hope you find it helpful in understanding a better idea on electing the right candidate.
Feel free to comment below…..