Online learning platforms are getting very popular nowadays and it is very essential for us to learn how the sites work. Coursera is a very popular and well-running e-learning platform in the market today. But as a beginner, one must learn how to get the best out of this online learning site. Starting from registering on this website to learning about the courses and their plans, this article will help you to understand how Coursera works.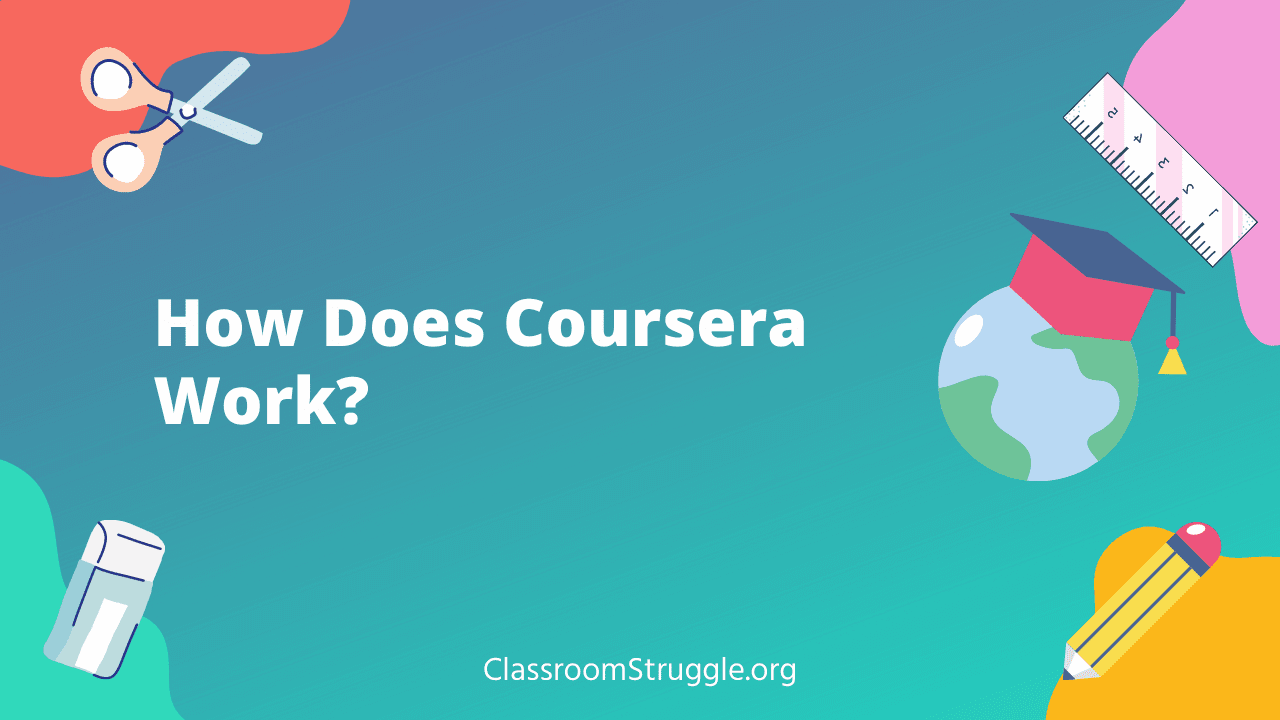 What Is Coursera?
Coursera is one of the rapidly growing MOOCs which offers online courses. These online courses are tutored by leading universities and companies around the globe. While some of these courses are free of cost, some courses charge a minimum fare as well. You can sign up for either of the options however getting their subscription plans allows you to get full access to their contents for the courses. They offer more than 3800 online courses to their audiences and these courses are created by the partners of this platform.
The courses in Coursera are pre-recorded video recordings of highly skilled instructors who deliver the lectures. It also offers online tasks, home assessments as well as discussion boards for its subscribers to have a better experience. You can enhance your job-related skills through these courses and boost up your career opportunities as well. Coursera has several specialisation courses that sharpen your business and technological skills. It offers certifications on the completion of the courses which supports the CV of the learners.
How Does Subscription Work In Courses?
As mentioned earlier, Coursera is a subscription-based online learning platform that offers you a wide range of online courses. But how does this subscription work? To enrol yourself for the online courses, first, you have to register yourself with basic information. Coursera has both monthly and yearly plans according to the instructors for a specific course. For $49 per month, the learner can get access to almost everything the paid version of the Coursera course has to offer except for the specialisations. You can get access to assignments, get gradings as well as certification for the paid version of the courses. On signing up for the first time, the learner will get a 7 day free trial. Coursera also provides financial aids for their courses.
For getting access to specialisation courses, you have to subscribe to that specific specialisation course. However, for getting access to another specific specialisation course you have to make another payment for it. In this particular type of course the learner will be charged every month until they receive their Specialisation Certificate by completing the course. The learner can have access to every content of the course with an active subscription, which means all costs related materials will be available to you with just one subscription. Moreover, you can also cancel a subscription, but there is no partial refund so it is wise to cancel it before its next due payment.
Coursera has very well structured subscription plans that will allow you to have a great experience in learning. With their exceptional course planning, it will help you to gear your skills and gain expertise in your field of knowledge.