If you're searching for Reading Plus answers level B you've come to the right place.
We work intensely to include you with all of the answers to various study programs or activities that might otherwise be difficult to locate.
We did some homework today and ended up with a compilation of Level B answers that we find on Reading Plus.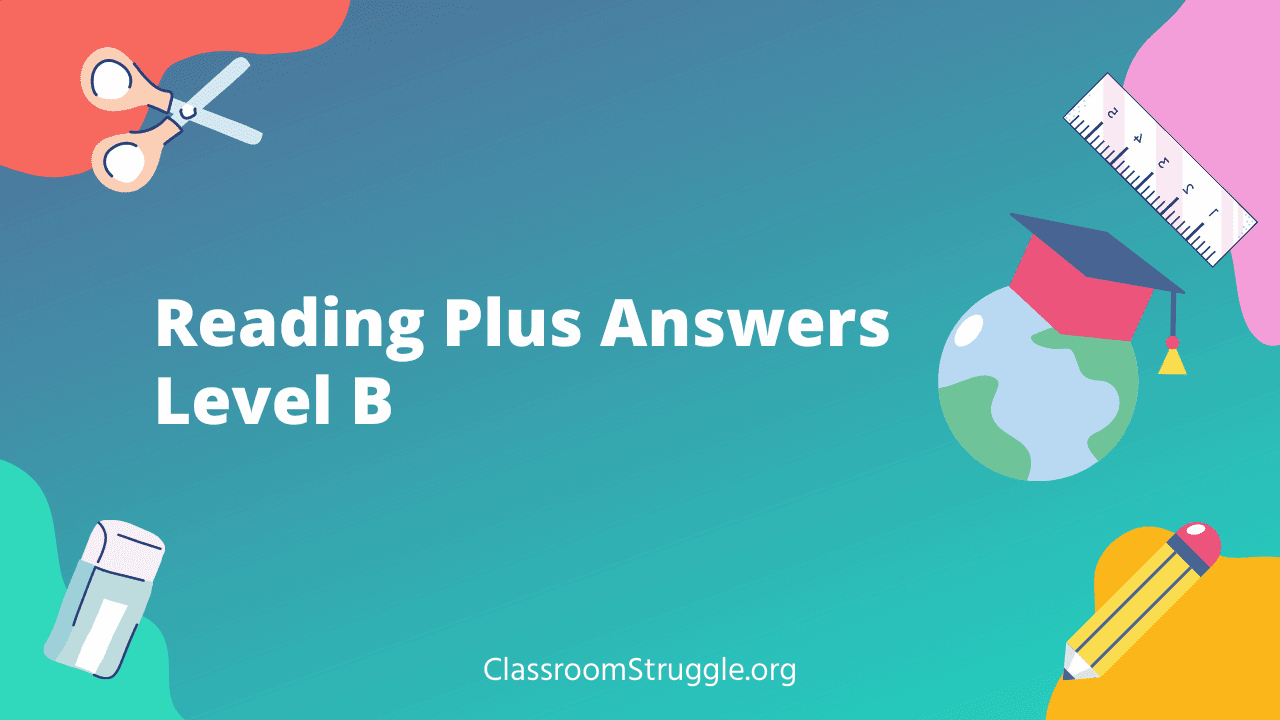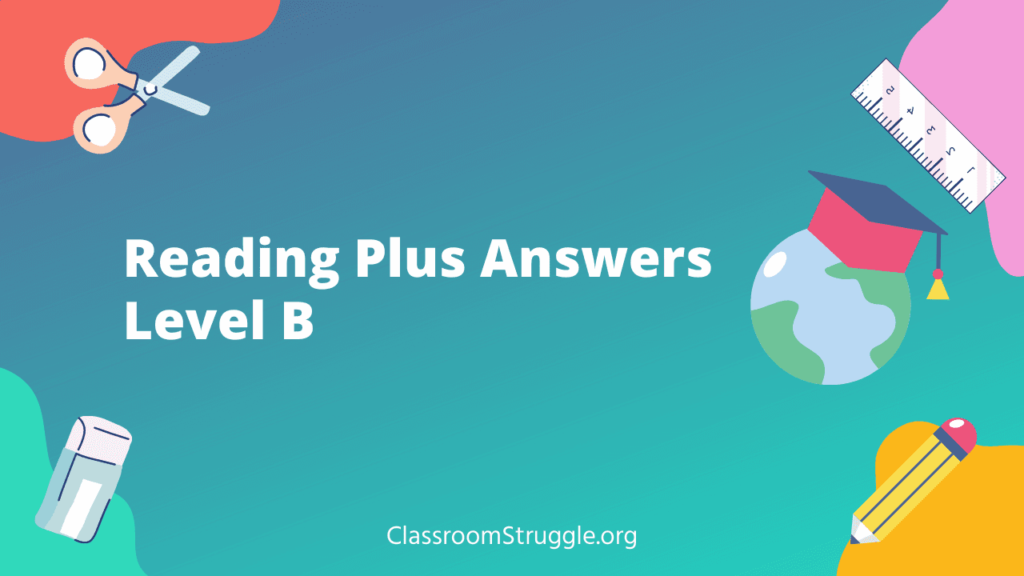 Reading Plus Answers [ Level b]
Following are the answers what we found from different sources:
Abracadabra!
Q. What is the main idea of this selection?… Ans: The changes in magic through the years
Q. One of the oldest hand tricks was called… Ans: "Cups and balls."…
Q. The "cups and balls" trick will work well only if the person doing the trick… Ans: Is very good at hiding the ball in his or her hands…
Q. By putting the word "magically" in quotes, the author is trying to tell you that the rope trick was not really… Ans: Magic…
Q. Why were the magician and the traveling acting groups not welcome in busy towns for too long?… Ans: They would steal money from the audience…
Q. According to the text, by the early 1700s magic was… Ans: Seen as a true art…
Q. For Robert-Houdin, the store owner's mistake could best be described as… Ans: "A happy accident."…
Q. Where did Robert-Houdin perform his magic show?… Ans: In Paris…
Q. How was Robert-Houdin's magic show different from other magic shows?… Ans: He performed in a theater and wore a suit…
Q. From what you have read, what is the most likely reason that Erich Weiss changed his name to Harry Houdini?… Ans: He admired Robert-Houdin and believed he was just as good…
Earrings Or A Smile?
Q. This story is mainly about a girl who… Ans: Learns to feel good about herself…
Q. At the start of this story, what is Shelby's wish?… Ans: To feel accepted by the popular crowd…
Q. From what you have read, what is the main reason Lauren is popular with… Ans: She is a friendly and cheerful person…
Q. How do Shelby and Lauren know each other?… Ans: They were friends as kids…
Q. Reread these two excerpts from the text. What do they show about Shelby and Lauren?… Ans: Shelby acts in a sad and unsure way, while Lauren acts in a happy and confident way…
Q. Shelby smiled when she found out how much the earrings were because… Ans: She was happy that she had enough money to buy them…
Q. What does Dave Roberts ask Shelby the first time he talks to her?… Ans: Why she looks so happy…
Q. Dave thinks Shelby's positive outlook is a great thing. Because of this, he asks her to… Ans: Join the Booster Club…
Q. In this part of the story, what does the phrase "They're really working" mean?… Ans: The earrings are making other people notice Shelby…
Q. There is a saying that people can make you feel bad about yourself only if you let them. It means that you control your feelings and happiness. Which sentence… Ans: "I don't think I really need them anymore."…
NOTE: In case, anything is wrong or you find another level of questions here then please let us know through the comment box below.
Conclusion
Before we begin, we must understand the structure and the layers inside it.
Reading Plus is a curriculum that helps people develop their reading abilities for those that don't know.
Since everyone's ability to read and understand at a different speed is different, the curriculum has various levels.
These levels enable people with various backgrounds to better develop their skills.
However, several of these levels may be difficult. That's why people want answers to the questions that appear on these levels.
It's worth noting that each of these tiers has its own characteristics.
The problem is that hundreds of stories on both of these tiers – like Level B – and the amount are growing all the time.
As a result, keeping track of the responses to all of the stories, particularly the new ones, is difficult.
With that in mind, we are winding up the Reading Plus Level B answers we found for you.
If you wanna know the answers for the other levels then kindly check below:
Liked it? Then please do share with your friends who struggle to find the answers.